Sara
PMU ARTIST AND EDUCATOR , CEO/OWNER AT QUBE STUDIO
"Ever since I was a little girl, I knew I wanted to help women feel their most beautiful. It's been my life mission that with my permanent makeup methods, women will save precious time and wake up feeling gorgeous everyday. When I see the beaming smiles on our clients faces, I know I've done my job"
Working as an interior designer for eight years, Sarah decided to turn her passion for beauty into a career. 
She discovered eyebrows Microblading threw Instagram, which led her to Phibrows (European technique of microblading ). After several months Sarah graduated from prestigious Phibrows Academy by Branco Babic . In 2018, after working many years as a Brow artist in different cities and salons all over the GTA , Traveling the world and practising her skills with Worlds best artist, Sara opened her own studio in Niagara region providing Brows , permanent make up and other beauty services . At QUBE STUDIO you can rest assure that you are in hands of highly trained professionals equipped with the latest technology and products to give you desired outcome . 
Certifications:
Microblading – Phibrows ( Serbia ) 
Nano brows – James Olaya ( Brasil ) 
Microshading / Powder ombré Brows – Brow Daddy , Brows by Linnie ( Las Vegas ) 
Luminous Lips – Nhung Phung ( Hong Kong ) 
Teeth whitening – White Teeth Brightening ( Toronto ) 
Lash Extensions – Philashes ( SERBIA ) 
Lash Lift and tint ( Toronto ) 
Laura Martin
Makeup Artist
"Makeup is my art and I am looking forward to future opportunities and ventures in the industry"
Laura graduated from Theater Artistry Makeup Program at Sheraton Collage . After 15 years working in industry she became a Master Makeup Artist that specializes in bridal artistry . Being a Makeup and hairy artist allowed her to be a Lead Artist in 2018 fashion week Toronto a Lead artist for 3 years at Canadian Country Music Awards .
Chelsie
Registered Practical Nurse
"I love learning and continuing to provide my patients with the best and safest techniques."
Chelsie is a registered practical nurse with the College of Nurses of Ontario. She also holds memberships with the Canadian Board of Aesthetic Medicine and Canadian Association of Medical Aesthetics. She completed her aesthetic training at Monaco in 2018 and continues to practice full-time. She works under the supervision of Medical Director Christine Wickson, nurse practitioner from Barrie. Christine is employed with Marsden Center in Vaughn and is the owner of Boost Clinics.
Certifications:
Trained and certified by Julie Horne, one of the best lip technicians in the world.
Intravenous Therapy and phlebotomy
Advanced Injection Techniques for the midface, temples and jawline
Platelet Rich Plasma treatments
Dental Blocks for lip augmentation
She is also training with @Injectorjess in February for Midface, Nose and Belkyra treatments.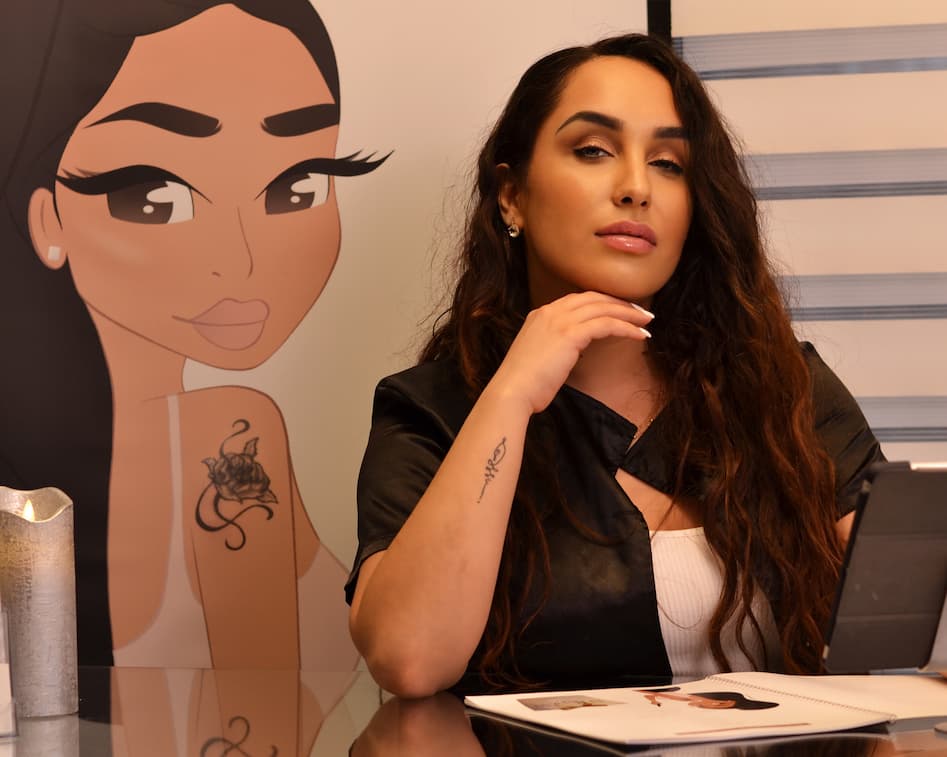 Anet Kourdou joined Brow Master educator's faculty in late 2020. Coming to us from Mane|Body Anet is the educator of Theory at Brow Master Academy as well as the behind-the-scenes administrative team. Extremely grateful to have been brought to such an incredible team with endless potential. Anet kourdou brings the science to the beauty of PMU.
As young as 3 years of age Anet remembers being able to apply lip liner and lipstick without a mirror (curtesy of her mother's make-up she stole occasionally) as she grew, she became extremely fascinated by the science behind beauty. Anet attended university where she received her Bachelor of sciences in Human Science which landed her in the professional medical field. Long hours and being away from her family were causing unhappiness in her life. Soon realizing this was not the life she wanted Anet decided to change fields in 2017. Switching from working in hospitals to working in medical spas was a huge and rejuvenating life change. She obtained credentials to become a medical aesthetician. It was then that Anet found her true passion. Being able to re-live the happiness that once was her childhood. Anet, fell madly and deeply in love with the beauty industry.
Being of Persian heritage Anet brings a level of cutting-edge knowledge to the ever-changing world of beauty. Specializing in facial treatments, Anet has valuable knowledge that is required to train theory in the world of PMU. Excited to share her knowledge Anet looks forward to continuing to support our students grow as PMU artists.